El Negocito Café/Club

piano met dank aan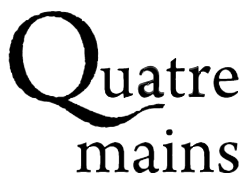 El Negocito is closed
from 25 august normal hours

concerts
sunday 18 september
car free day @ St-Annaplein

Gabriel Palatchi Trio (Argentina)
original fusion of Latin Jazz, Funk, Tango, Middle Eastern and more
...
monday 3 oktober
Odil
Geoffrey Fiorese
Camille-Alban Spreng
Tom Bourgeois
Paul Berne
international Youngsters based in Brussels - releaseconcert
for reservation: 0495 / 27.44.94
Please leave your name, date for reservation, how many people you want to resrve for and your telephone number in the message.
We will only call you back if there is a problem.
A reservation call after 18h on the day itself doesn't guarantee a booking.

El Negocito X-tra

Brabantdam 121
9000 Gent
info@mi-negocio.net